About
NECHAMA, rooted in the Jewish value of Tikkun Olam, repairing the world, provides comfort and hope to communities by engaging volunteers in disaster recovery work.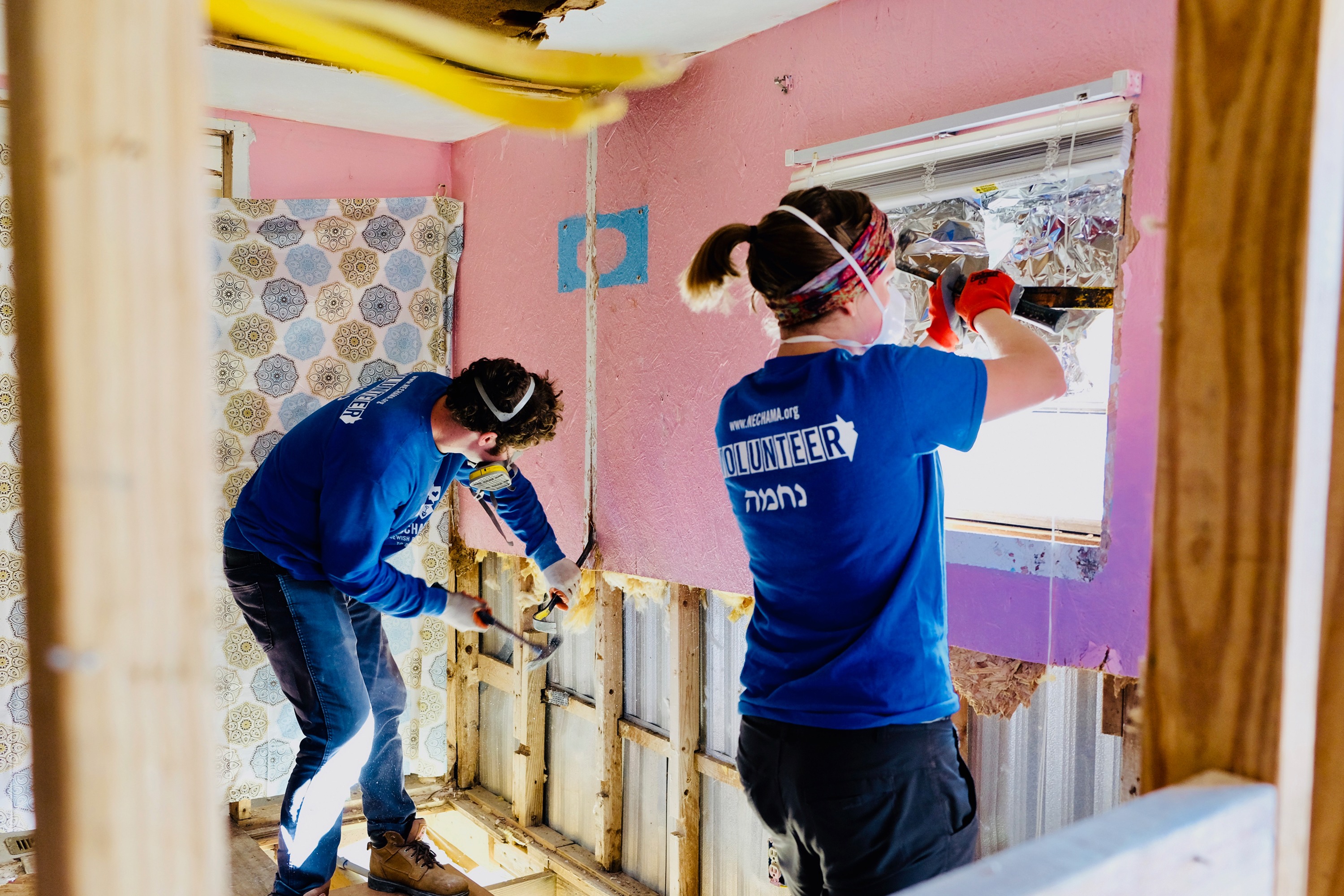 Tikkun Olam
"Tikkun olam" (Hebrew for "world repair") has come to connote social action and the pursuit of social justice. The phrase has origins in classical rabbinic literature and in Lurianic kabbalah, a major strand of Jewish mysticism originating with the work of the 16th-century kabbalist Isaac Luria. For NECHAMA, we engage in Tikkun Olam through direct service and action, assisting storm-affected families and providing opportunities for hundreds of volunteers.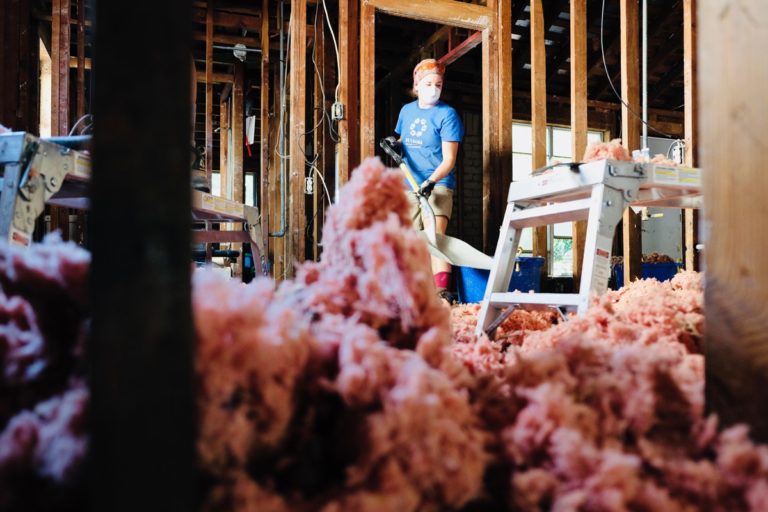 Our History
NECHAMA – Jewish Response to Disaster, is the only Jewish organization to offer sustained direct services in the US following the onset of a hurricane, tornado, flood, or other natural disaster. Steve Lear of Minneapolis founded the organization following the Great Flood of 1993 when both the Mississippi and Missouri Rivers flooded over a period of 7 months, leading to 32 deaths, and over $15 billion in damage. Lear donated funds to the recovery but wished to do more, so he recruited three friends, a truck, some tools, and headed south to Iowa.
That first trip was the beginning of an organization now known as NECHAMA (nechama means "to comfort" in Hebrew). NECHAMA's programs are direct and effective ways for communities to prepare for, respond to, and recover from disasters. Our programs aim to provide direct disaster assistance, training, and other support so that affected individuals, families, and small businesses can respond more effectively, saving precious time and money. NECHAMA is inclusive, welcoming volunteers of all faiths and providing assistance to disaster survivors regardless of religious affiliation. Our work provides disaster survivors with critical comfort and hope.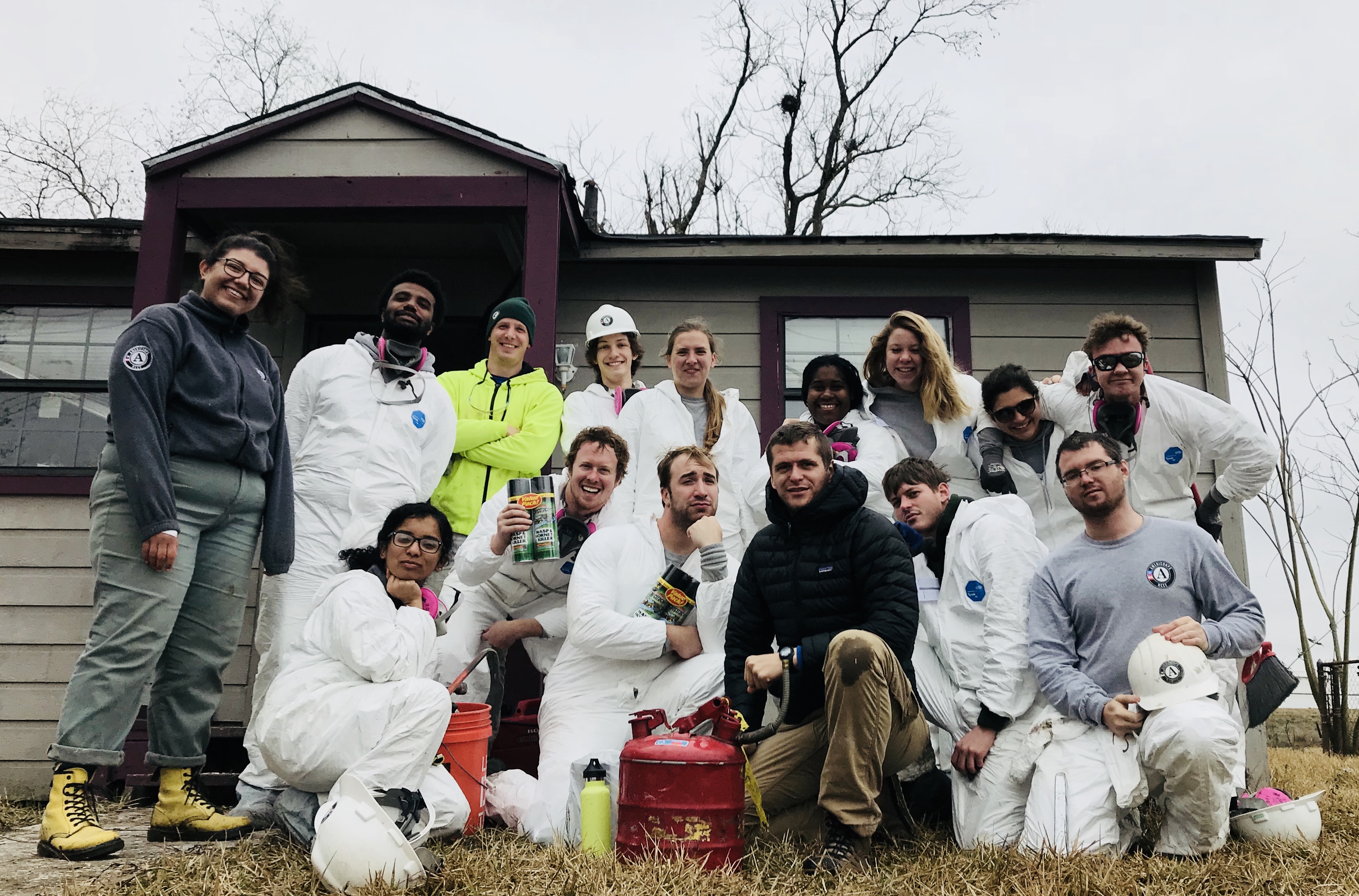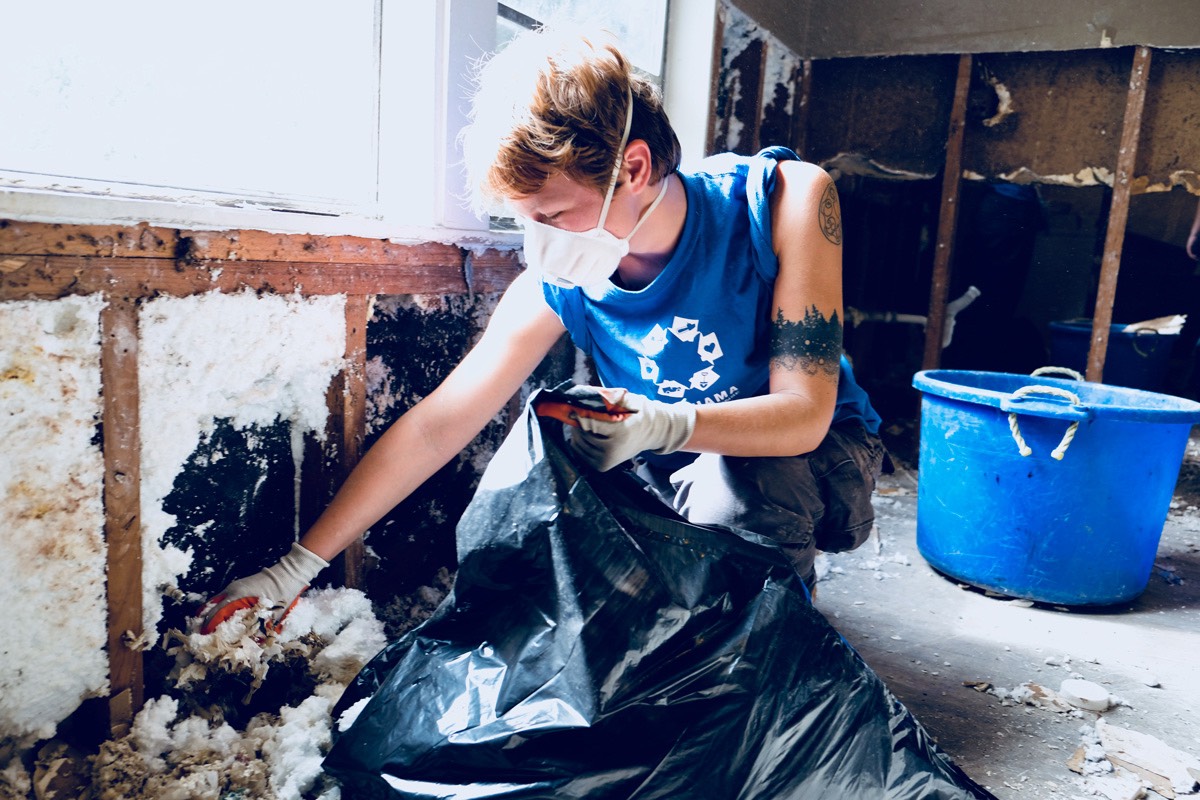 Leadership & Administration
Our Board
Seth Gardner – President
Chicago, IL
Rabbi Matt Rosenberg – Immediate Past President
Sacramento, CA
Steve Kleinglass – Secretary
Venice, FL
Liz Farrell – Treasurer
St. Paul, MN
Tracy Figueroa
New York, NY

Elie Lowenfeld
New York, NY

Stephen Matloff
Los Angeles, CA

Rabbi Beau Shapiro
Los Angeles, CA
Jeremy Wolf
Los Angeles, CA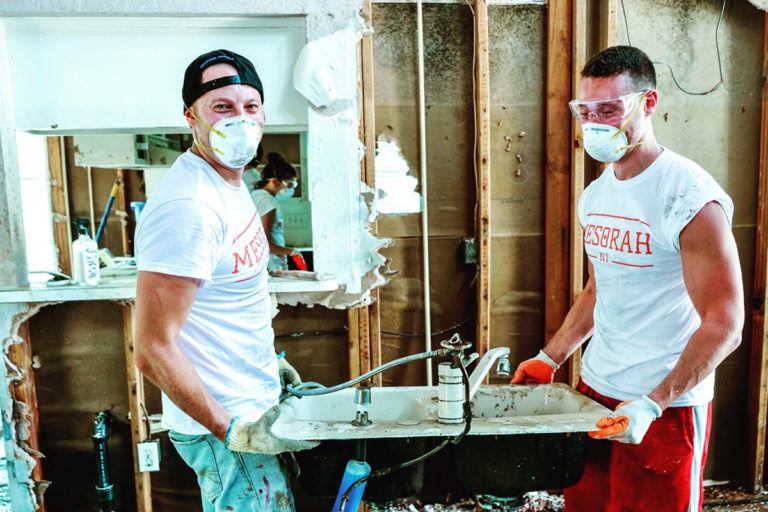 Our Financials
NECHAMA is registered with the IRS as a 501(c)(3) nonprofit organization. All contributions are tax deductible.
Tax ID # 411998750