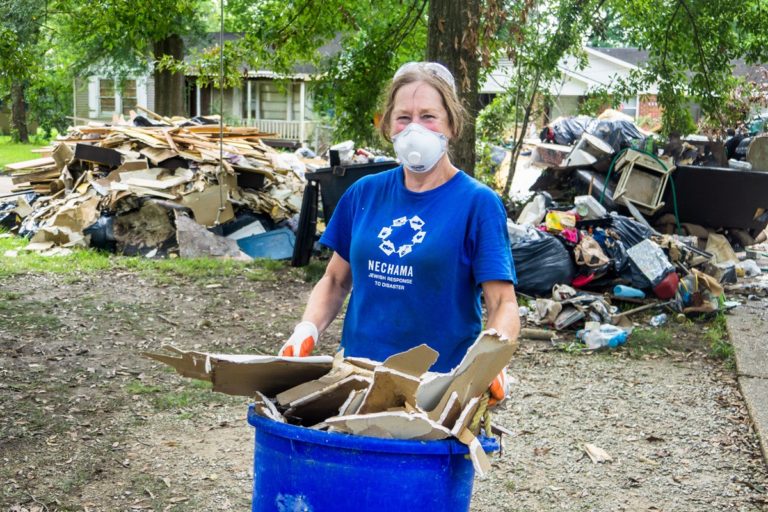 NECHAMA, rooted in the Jewish value of Tikkun Olam, repairing the world, provides comfort and hope to communities by engaging volunteers in disaster recovery work.
Mipnei Darchei Shalom – Building Relationships – מפני דרכי שלום
Gemilut Chasadim – Acts of Lovingkindness – גמילות חסדים
Tzedekah – Charity/Justice – צדקה
Ahavat Orchim – Love The Stranger – אהבת אורחים
Lo Ta'Amod – Don't Stand Idly By – לא תעמוד
Rachamim – Compassion – רחמים
Tikkun Olam – Repairing The World – תיקון עולם
Current Programs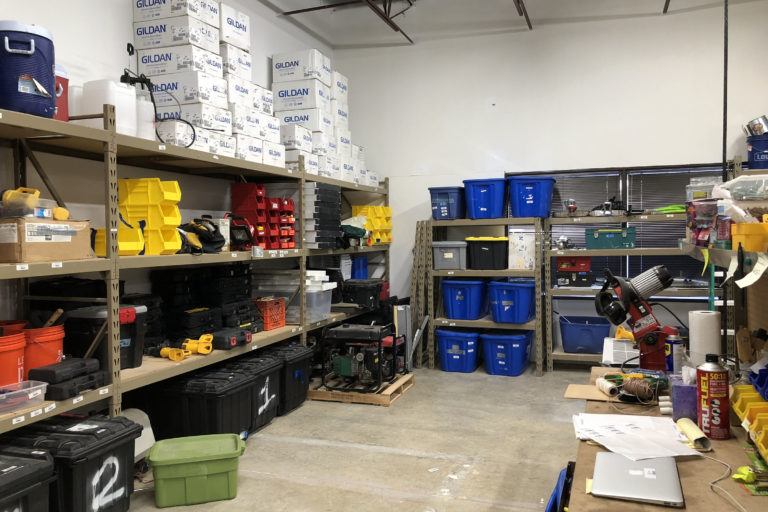 Throughout the year, NECHAMA offers warehouse workday and worknight events in Minnesota. It's an opportunity for volunteers in and around the Twin Cities, to take part in our work by assisting us in maintaining our fleet, tools, and equipment.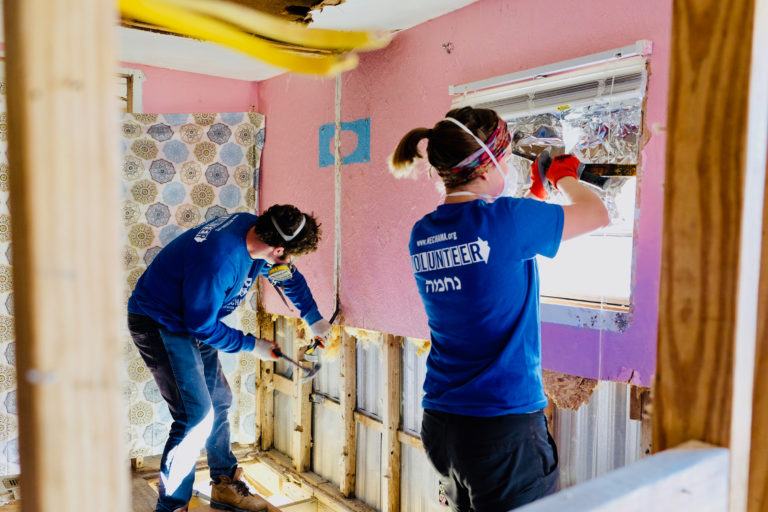 Sign up to join NECHAMA on future programs throughout the United States.