Friends,
Hurricane Michael, a Category 4 storm, struck Florida Wednesday. 11 hours later, it was still a hurricane making its way through Georgia – over 200 miles inland. Today Georgia's Department of Transportation reported that 127 state routes are closed due to fallen trees and 120 roads are closed due to debris. There have been 450,000 power outages reported and they are beginning damage assessment. Hurricane Michael was a historic storm, devastating families, communities, farmland and businesses along the way.
The NECHAMA Team in Horry County, SC felt the effects of Hurricane Michael yesterday with high winds and rain. They are back up and running today, continuing to help homeowners impacted by Hurricane Florence.
Next week Dorothy Maples, Operations Director, and Mariana Micheli, Operations Manager will be traveling to Georgia to assess the aftermath of Hurricane Michael. They will meet with local officials and partners to see how NECHAMA might be able to help.
This has been an extremely busy Hurricane season. There is a great amount of work to be done. You can be a part of the solution today by donating to NECHAMA's Disaster Response Fund. When we all come together for the common good of others, the impact is great!
Sincerely,

David Kaplan
Executive Director
NECHAMA – Jewish Response to Disaster
Check out more ways to give the gift of comfort and hope to people impacted by disaster here!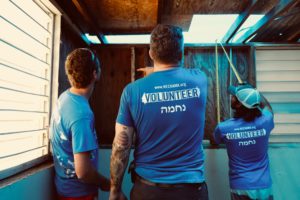 .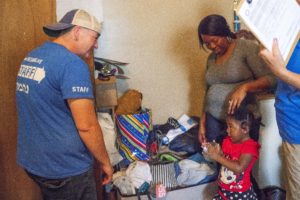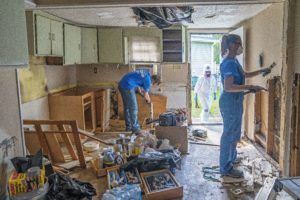 .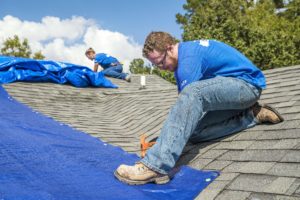 Top Left to Right: NECHAMA staff completing home assessments in Horry County; Tarping Roofs
Bottom Left to Right: NECHAMA Team gutting a home to stop mold growth; Rebuilding a home in Puerto Rico