Imagine for a moment, water rushing into your living room from the outside, moving through your dining room and out the other side of your house through your bedroom – for days.
That's what happened to Susan and David Elliott in Wharton, TX. Their home was devastated by Hurricane Harvey and its ensuing flood. In the aftermath, they began the cleanup efforts. For days they were gutting their home, making numerous trips to the dump and filling two full dumpsters with wet and molding household items and drywall. Their electric bill climbed to $500, $600, sometimes even $700 per month as they ran fans nonstop to try and dry out their home. Some nights Susan would wake up, unable to fall back asleep, and she would spend her night scrubbing mold off of studs, desperately trying to get her home back.
David would work all day and then come home at night, only to work until midnight or later on his home. The FEMA funds helped, but the costs of recovery and rebuild dwarfed what assistance they were able to get. Some weeks it was a matter of choosing between paying the bills associated with recovery and eating beans for dinner night after night.
Their struggle was documented by the Washington Post in August  in a spotlight piece on the "Harvey Homeless" – people who, a year after the storm, are living in a single room of their home, in hotels, or are still staying with friends and family as they struggle to rebuild their homes on their own.
This struggle and the need for a helping hand is why NECHAMA continues to answer the call. The Elliotts, and families like them, are still struggling to rebuild more than a year after Harvey. The need for help remains and is why NECHAMA is in Wharton County. I got to spend the day with Susan and our team as we put up drywall in her home. She beamed as she came into the living room that once had a river moving through it. Walls were up for the first time in 13 months. She fought back tears. It was emotional for all of us.
I was humbled and so proud of our teams for the compassion they show families like the Elliotts. They are the epitome of "Tikkun Olam", NECHAMA's guiding value of repairing the world, performing good acts, and helping the stranger.
With teams operating in Texas, South Carolina, Georgia, and Puerto Rico, we are responding where and when we can. NECHAMA is committed to helping every family possible, but to do this, we need your help.
Your year-end gift keeps us on the ground, bringing hope and comfort to families in the aftermath of disasters. When we all come together for the common good of others, our impact is great! Please donate to support NECHAMA today.
With gratitude,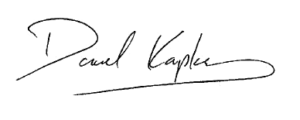 David Kaplan
Executive Director
NECHAMA – Jewish Response to Disaster