Passover is a Jewish holiday, but its central story of Exodus and people's struggles to seek freedom and liberation is universal. Judaism instructs us to retell this ancient story each and every year at our Passover tables. To see the story as though we ourselves are suffering and seeking relief. This year, 24/7 media coverage broadcasts graphic stories and images of people's very real and very current struggles to achieve freedom and liberation around the world. Reflecting on the story of Exodus is particularly poignant as events unfold around us.
Seeing ourselves in others' difficult circumstances is critical to NECHAMA's work. It inspires us to approach each family's desperate conditions in the aftermath of natural disasters with empathy and compassion. As we walk the road with them toward better and brighter days, we help them get through their immediate circumstances. We bring comfort and hope when they struggle to navigate the storm around them.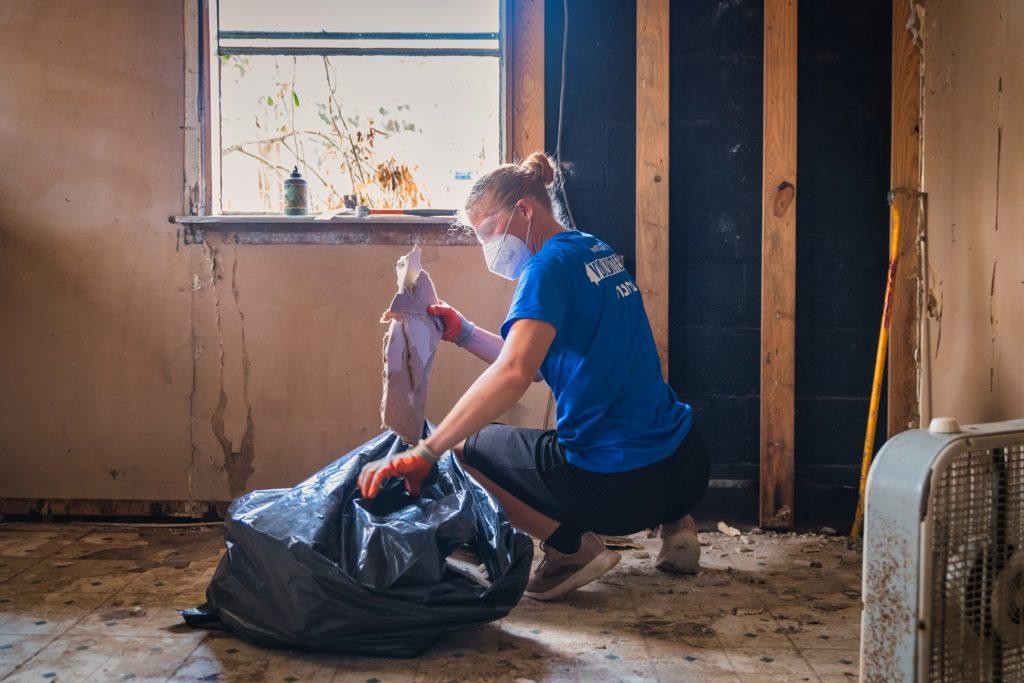 NECHAMA staff and volunteers have been on the ground in Louisiana since September 10, 2021, in the wake of Hurricane Ida. Behind Hurricane Katrina in 2005, this storm was the second most intense and damaging hurricane on record to hit Louisiana. To date, we have engaged over 440 volunteers who have logged more than 11,000 volunteer hours working on over 68 homes.
We expect to remain in the St. Charles Parish area through at least June. We will continue helping with clean-up and assisting homeowners as they begin to rebuild their homes. The generous support of the Jewish Federations of North America, the United Way of St. Charles Parish, our partners at IOCC, and many individual donors have made this work possible. We are incredibly grateful for your generous support of this program and others!
There still is much to do in Louisiana, and we anticipate a very busy spring storm season and an increased need for our services. Please walk the road today with NECHAMA and families in desperate need of our assistance by . If you were suffering their conditions, the assistance that your support allows would bring very welcomed comfort and hope.
Sincerely,
The Staff and Board of NECHAMA
Dorothy Maples, Kristine Seabloom, Beau Shapiro, Jeremy Wolf, Kyle Smith, Steve Matloff, Tracy Figueroa, Wendy Morris
Your donation will help support our organization's efforts in responding to communities impacted by natural disasters, providing comfort and hope to the communities we serve.